A shortlist of cultural content for the week of January 18, 2021.
"The pandemic has decimated the livelihoods of those who work in the arts. How can the new administration intervene and make sure it doesn't happen again? A critic offers an ambitious plan."
Monday, January 18, 2021
10:30 to 11:30 AM
The Newark Museum of Art
Workshop Recommended for ages 6 and up
"Inspired by the animated short film
Hair Love
(2019), this hands-on workshop will teach you ways to create art that reflects who you are. Gbadebo is a visual artist who creates sculptures, paintings, prints, and paper using human hair sourced from people of the African diaspora. Rejecting traditional art materials, Gbadebo saw hair as a means to center her people and their histories as central to the narratives in her work."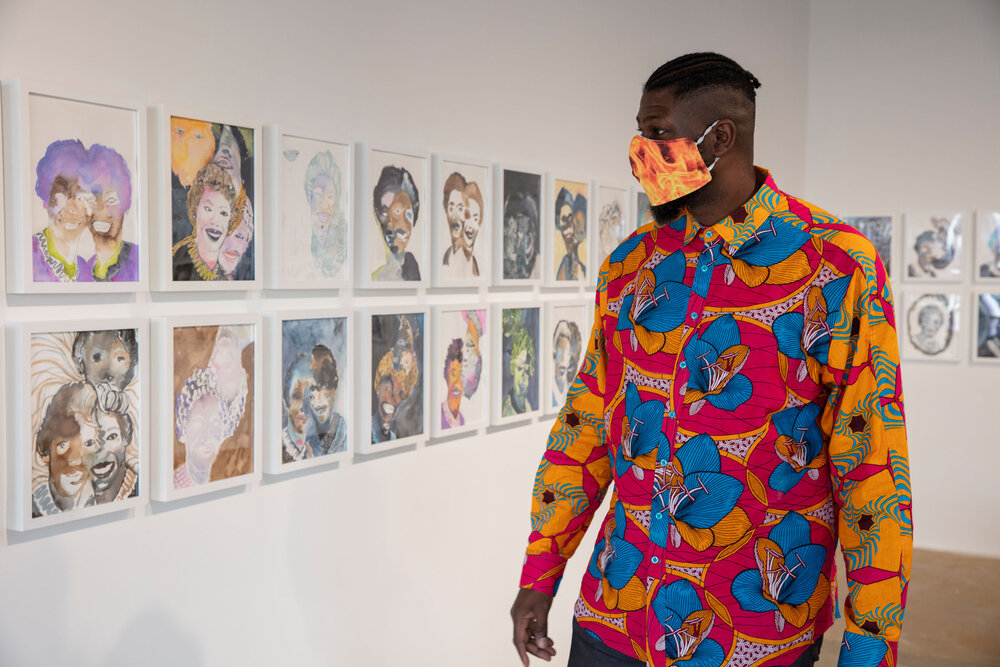 "Following a brief exhibition walkthrough, Wahi and Olujimi spoke about joy, loss, memory, and contemporary politics.
WALK WITH ME
 is a collection of nearly 200 ink-wash portraits on paper by
Kambui
Olujimi.
These works are all derived from a single photograph taken in the late 1950s, of Ms. Catherine Arline, who was the artist's longtime mentor, friend, and guardian angel. This work is both an homage to a single person; and an exploration of how we construct memories. It braids together ideas of monumentality, myth, and memoriam ideas that Olujimi has been working with over the past several years. "These portraits slide in and out of fidelity and accurate rendering, alternating between gestural watery movements and tight "faithful" renderings. The collection offers no truths. Their origin remains elusive, blurring between the latent images we create images between each work, leaving us to build and rebuild each memory in between each retelling." It is an exploration of loss, love, and how we create memorials through moments and talismans. On a micro level, it explores an individual methodology of grief and memoriam. On a macro scale, the exhibition questions how we collectively preserve memory through idealized monuments versus the imperfect collective process of remembrance."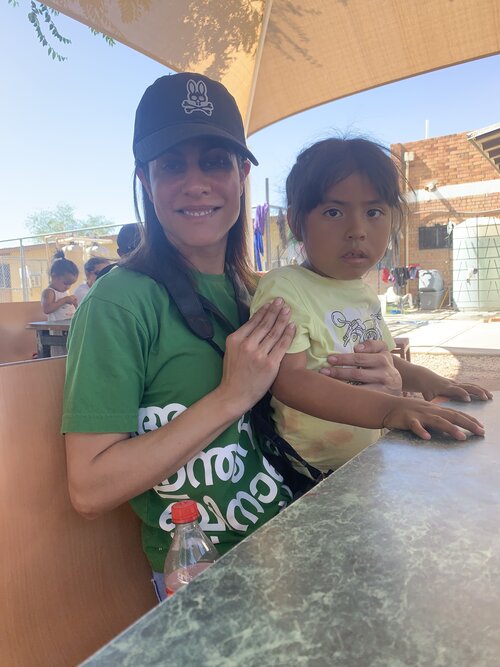 "
Ada Trillo
is a bilingual documentary photographer who grew up–literally–crossing the border. Born in El Paso, her family moved to Juárez when she was young, but she attended school in Texas. It meant an hours-long commute over the border every day. Trillo went on to become a painter, but Donald Trump's hateful comments about Mexicans when he was first running for president caused her to make a radical shift. She had to show the people she knew. Her photo journey began with a ride on the notoriously dangerous "La Bestia," a freight train hopped by migrants and asylum seekers with no other options. The Noyes Museum's Kramer Gallery in Hammonton, NJ, is now showing a selection of Trillo's portraits in the exhibition
If Walls Could Speak: Asylum Seekers
,open both in person and online through January 8, 2021. Trillo spoke by cell phone to producer Susan Wallner about her life and her documentary art."