Layqa Nuna Yawar, The Robeson Paean: Part II, 2020. Paul Robeson Galleries Workshops, Express Newark.
"In the early days of my career as an actor, I shared what was then the prevailing attitude of Negro performers — that the content and form of a play or a film scenario was of little importance to us. What mattered was was the opportunity, which came so seldom to our folks … Later I came to understand that the Negro artist could not view the matter simply in terms of of his individual interests, and that he had a responsibility to his people who rightfully resented the traditional stereotyped portrayals of Negros on stage and screen." -Paul Robeson
The Paul Robeson Galleries commissioned the creation of three murals celebrating the life of our namesake to mark our 40th anniversary. Layqa Nuna Yawar's The Robeson Paean focuses on Robeson's creative output as a performer, activist, and human.
These murals were commissioned to celebrate the various aspects of one of Rutgers's most revered alumni.  Each of the three murals marks and aspect of his career, noting the many ways that he was acclaimed both during his life and since that time.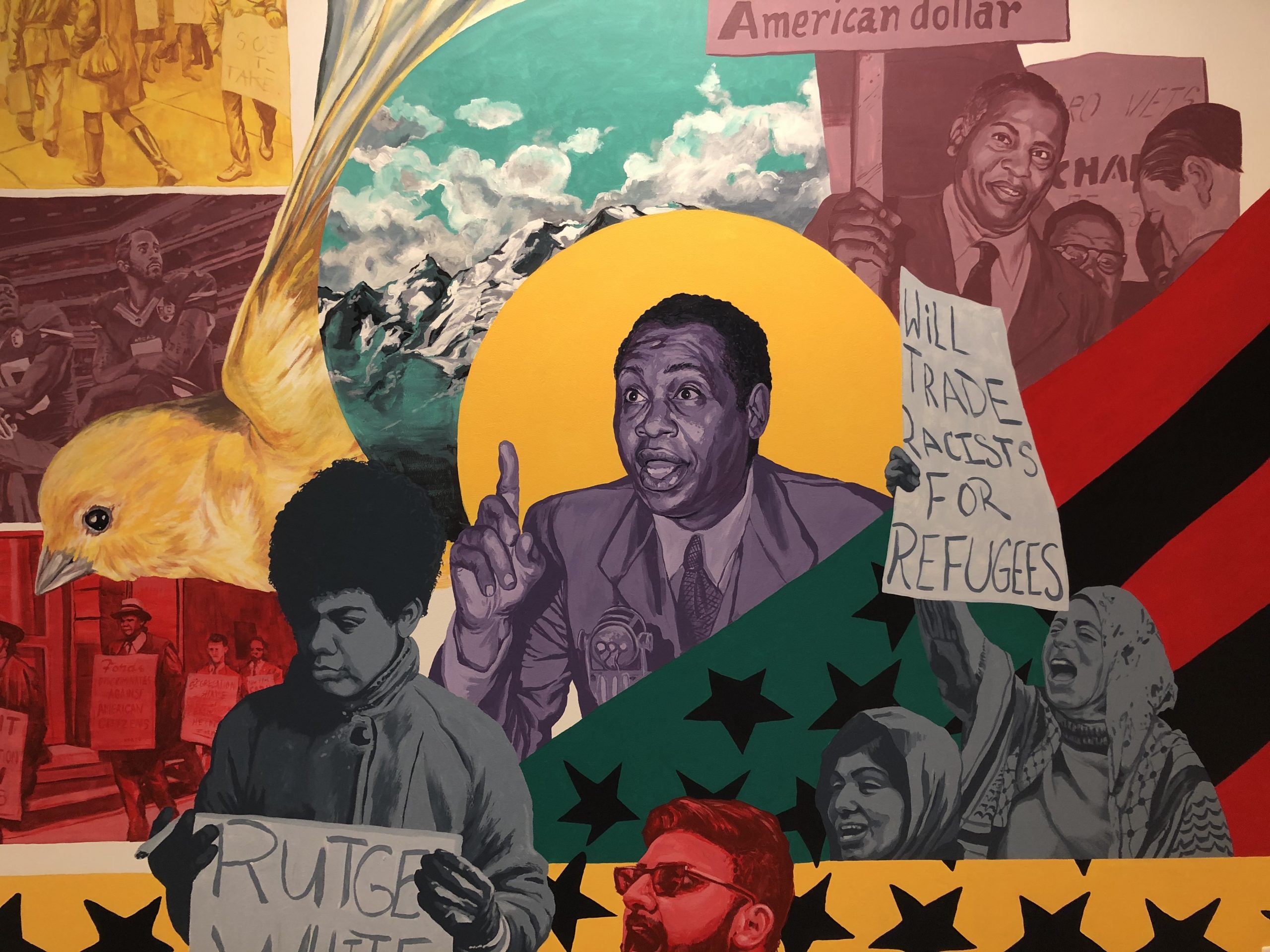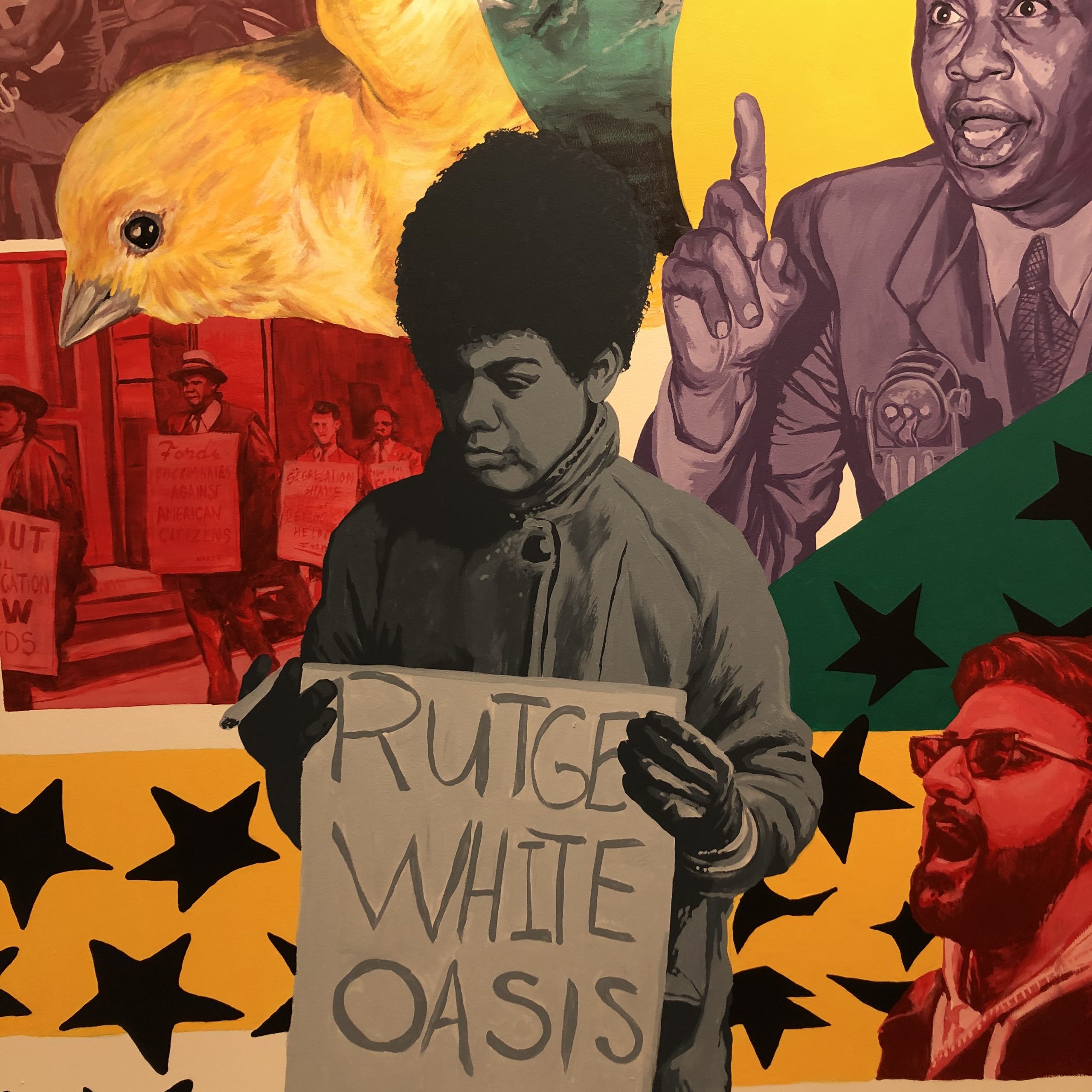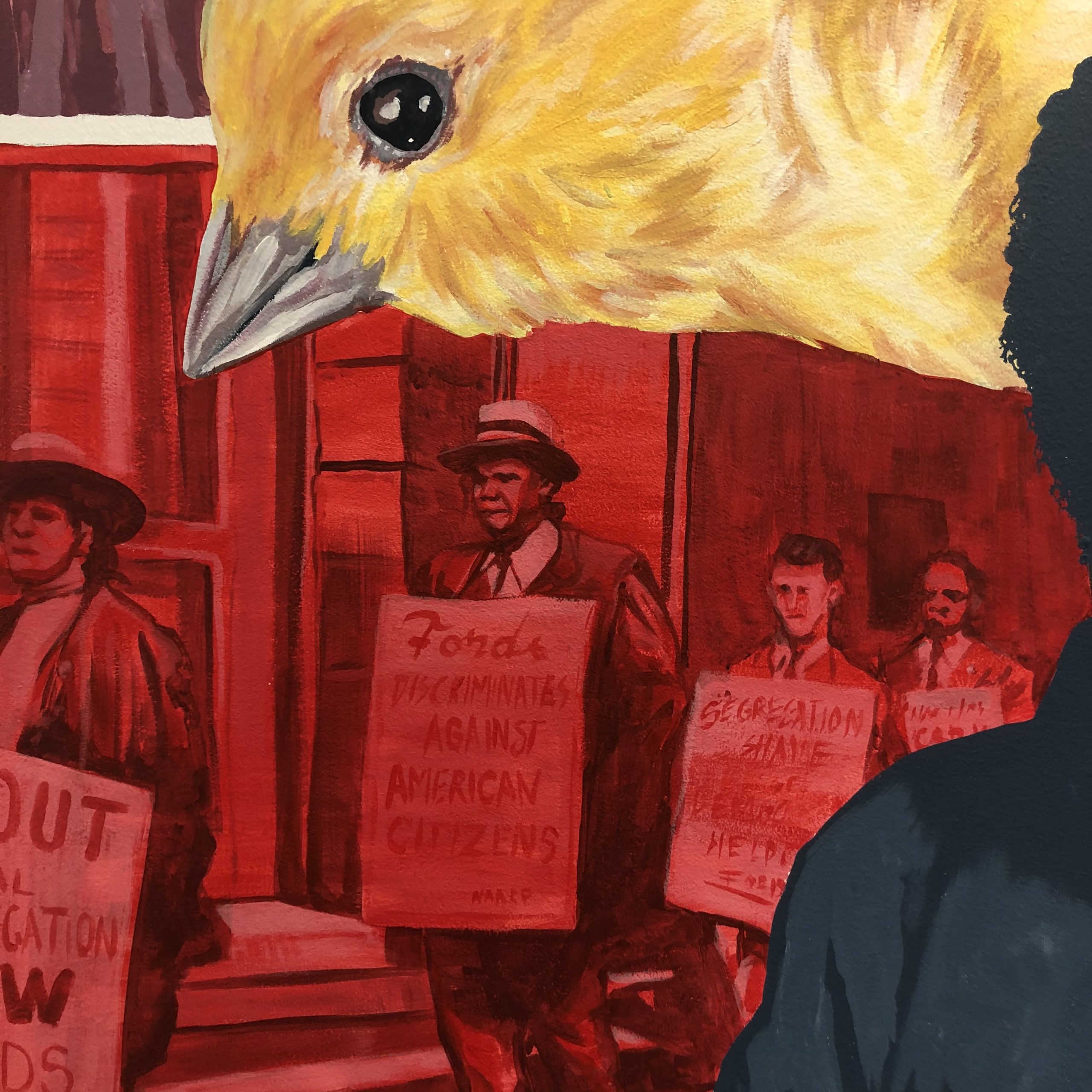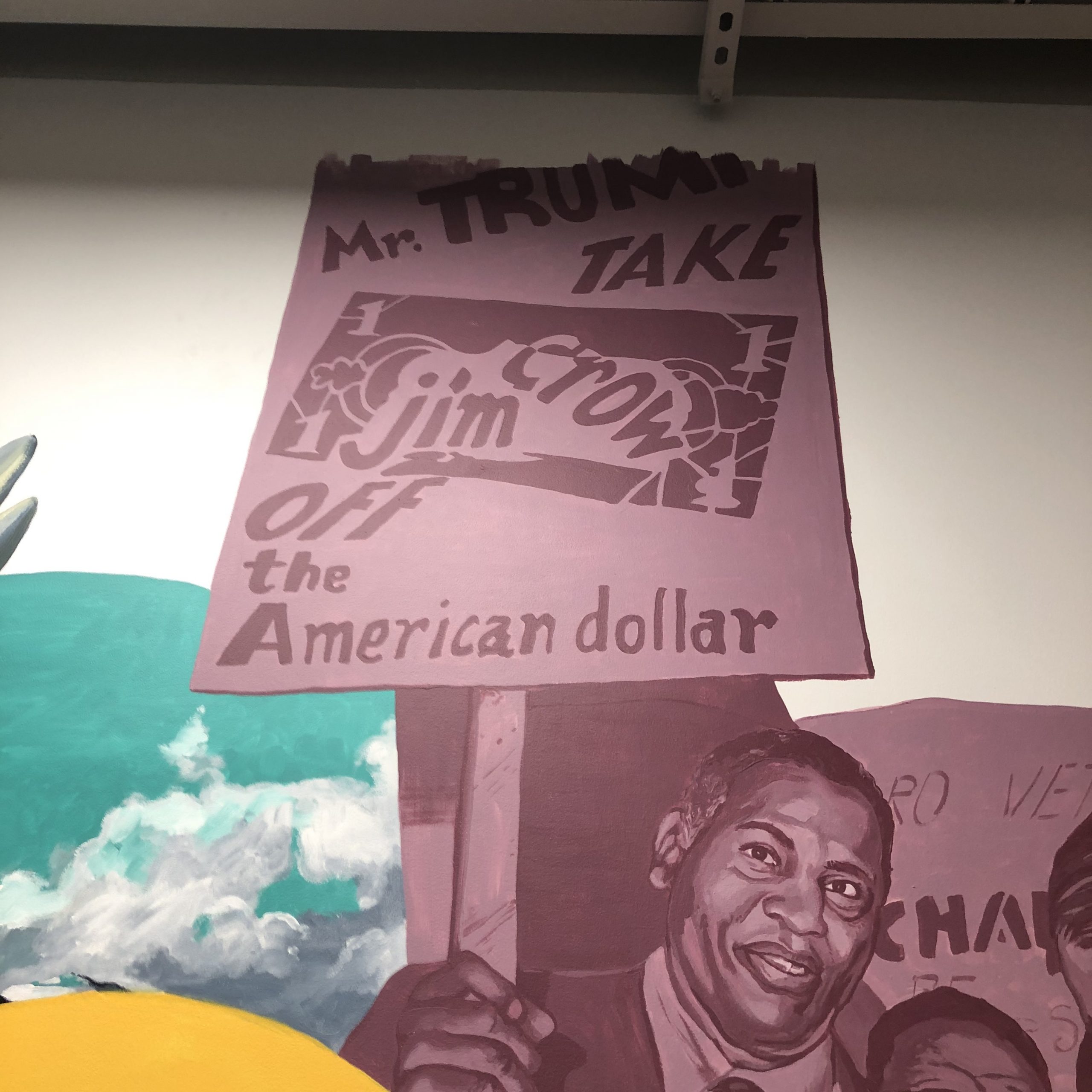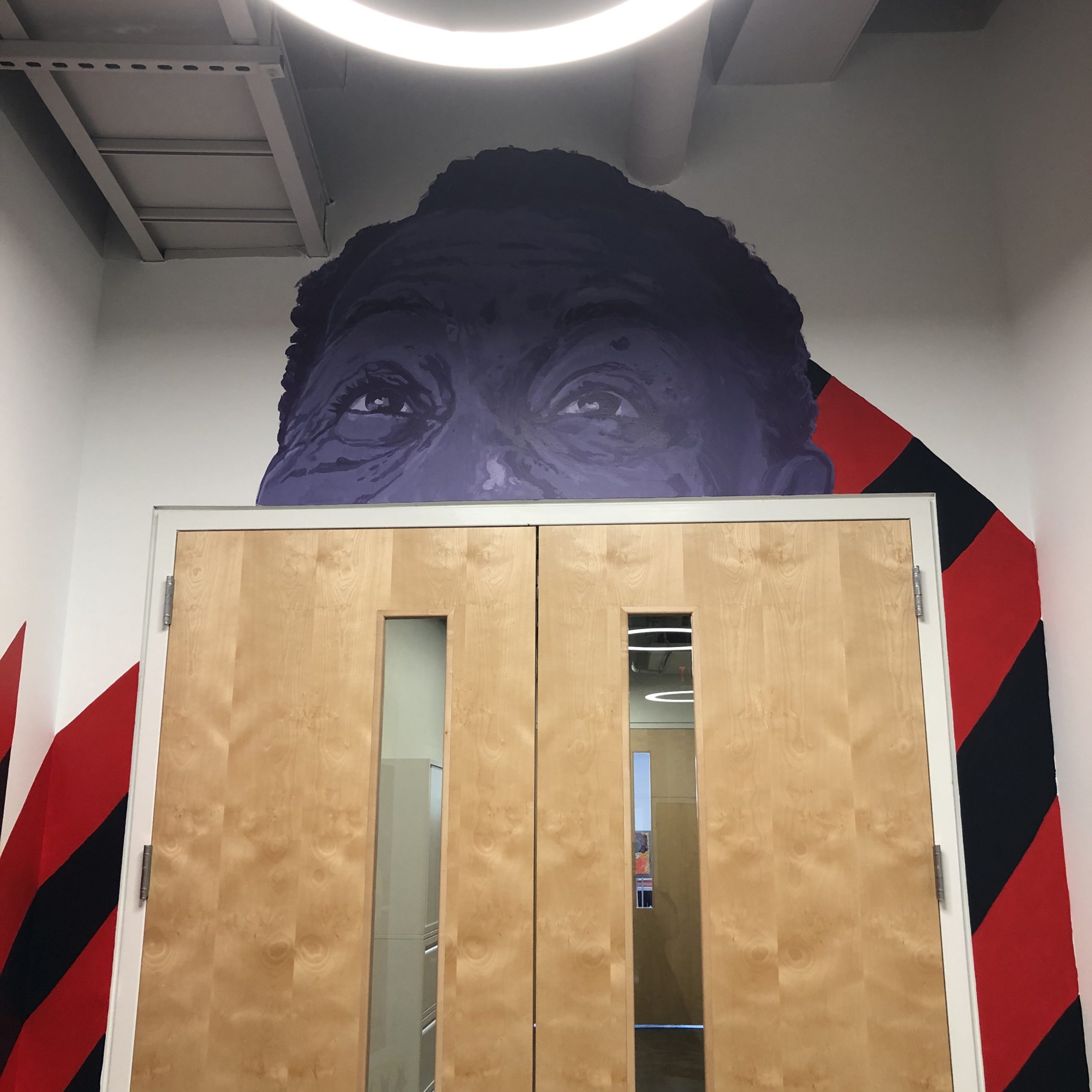 About Paul Robeson
Paul Leroy Robeson was born in 1898 in Princeton, New Jersey.  In 1915 he won an academic scholarship to Rutgers University (then known as Rutgers College).  Whilst studying at Rutgers, he has twice named a consensus All-American in football and was the class valedictorian.  He went on to study at Columbia Law School.  During his life, he is best known as an activist, actor (film and stage), singer, a professional athlete, writer, and orator.  He died in Philadelphia in 1976. 
About the Artist
Layqa Nuna Yawar (a.k.a. Lenny Correa) is a migrant latinx artist muralist, organizer, curator, and agitator born in Ecuador and based out of Newark.  His paintings, murals, and projects question injustice, racism, and xenophobia while celebrating cross-cultural identity, silenced narratives, and migration around the Americas and the world.